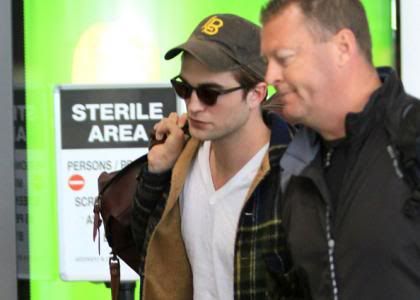 Taking a break from filming "Cosmopolis" in New York City,
Robert Pattinson
was spotted traveling across the States at LAX Airport in Los Angeles on Saturday (June 4).
The "Twilight" heartthrob was escorted through the terminal by security personnel as he's currently readying for an appearance at the 2011 MTV Movie Awards.
Excited to have Pattinson on the docket of celebrities partaking in the annual event, host Jason Sudeikis recently spoke with MTV about wanting to get Robert as a host on "Saturday Night Live" at some point in the future.
The SNL funnyman told, "I think anybody should host ['SNL'] if it's something they want to do. Just give it a shot!" He added, "We're certainly a safe place, a safe haven."
Read more here!